First-year medical student Aneli Villa looks forward to learning medicine, making a difference
Date: Wednesday, August 11, 2021
Aneli Villa may be new to Iowa City, but she's already calling it home.
Born and raised in Los Angeles County, California, the incoming UI Carver College of Medicine student says she was initially taken aback by how much the Iowa landscape differed from her hometown—without the bright lights, sirens, and variety of other sights and sounds—but knew after her first visit to the campus that it was her No. 1 choice.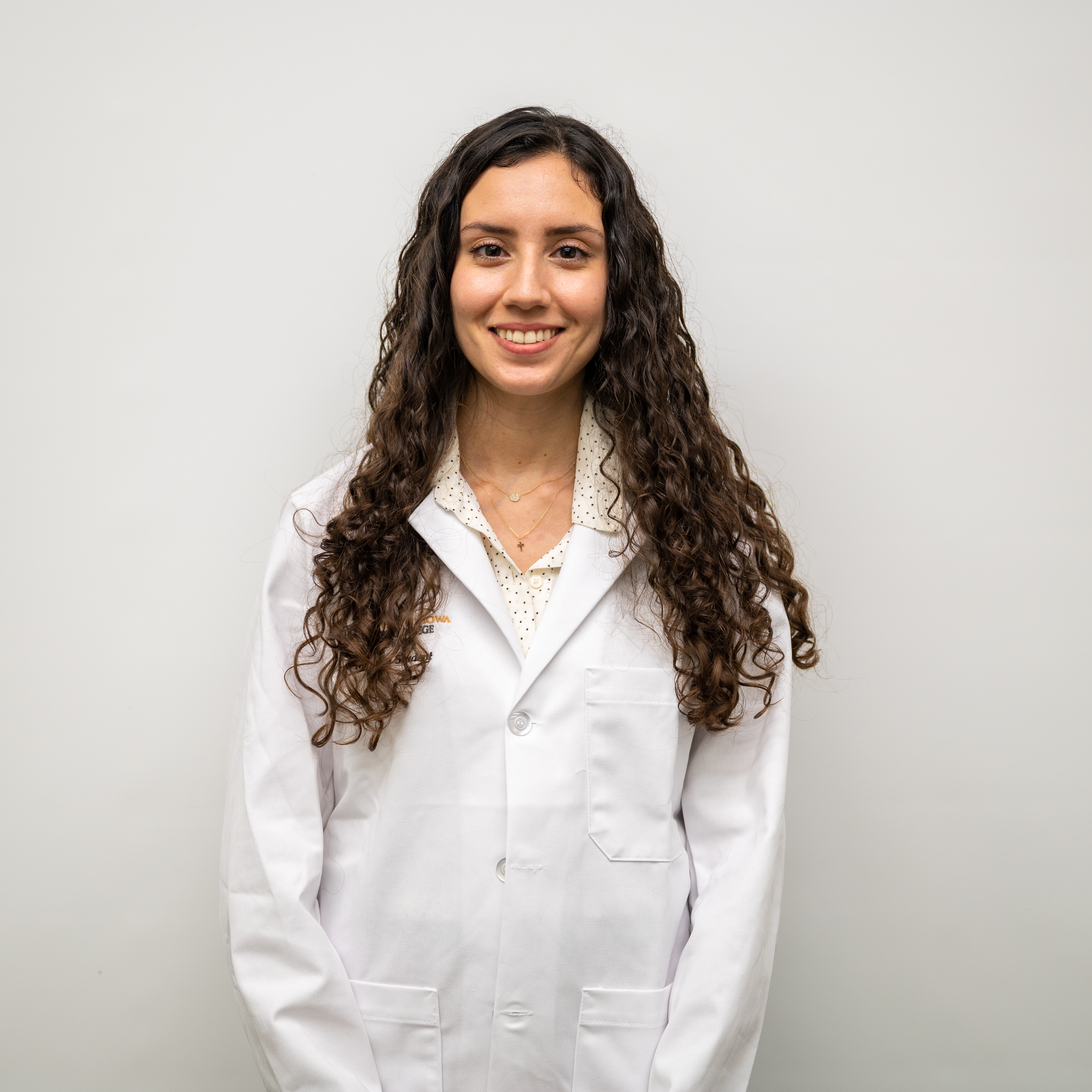 In addition to the setting, Villa says her gut told her to choose Iowa because of how welcoming the people were—students and faculty alike.
"That's very essential to me—especially in medical school," she says. "You want to feel like you're well supported not only by your faculty but your peers, as well."
Villa graduated from the University of California, Los Angeles in 2018 but opted to delay her application to medical school so that she could gain more hands-on experience. Over the next couple of years, she worked as a medical scribe, a behavioral interventionist for autistic children, and a medical assistant in an orthopedic surgery clinic.
"My work experiences demonstrated to me what practicing medicine was really like in terms of the workflow in the clinic, working with doctors and listening to patient's stories. This made me realize how much we can have an impact," she says. "I learned how important it is to be someone patients can confide in and trust. Most people are vulnerable when they're in a lot of pain, so you want to make sure that they feel comfortable."
Growing up in an under-resourced community in the San Fernando Valley, Villa and her family went to low-resource community clinics with crowded waiting rooms and long wait times. Villa says this opened her eyes to how medicine isn't equal for everyone, and she wants to work on changing that as a medical student and physician.
That experience, in addition to a personal encounter with illness and medical volunteer work both at home and in rural communities abroad, motivated her to go into medicine.
Her journey up to this point encourages her to keep moving forward, Villa says. As a first-generation student from a primarily Latin American immigrant community, Villa says she never would have imagined being where she is now when she was younger.
Both her parents, immigrants from Mexico, did not have an opportunity to complete their education past high school due to financial struggles, Villa says. They always motivated her to seek higher education and raised her to reach for her goals, and she's grateful to have the opportunity she does now to pursue those goals.
"My parents have been a huge support system for me throughout the years. Seeing how hard they've worked to build a better life for my sisters and I motivates me to push past any negative thoughts or doubts I may have," she says. "Once I got into medical school, it was very rewarding to look back at everything I had done in order to get to this."
Because of her background, Villa says it was important to her that she find a school where she felt comfortable. Carver initially caught her attention with an email encouraging her to apply, accompanied with information about its efforts to promote a diverse and inclusive environment.
After checking out the school's website, Villa says she believed Carver's mission aligned with her own in terms of curriculum as well as diversity, equity, and inclusion. That belief was solidified after her diversity-themed interview day.
"My interview day showed me how nice and collaborative everyone was at Carver, and I felt most at home there even though it was through Zoom," she says. 
As someone who has always really enjoyed school, Villa says she is looking forward to the start of classes and clinical experiences—and making friends.
"I love learning, and am looking forward to gaining the knowledge and experiences I need in order to become a physician," she says. "I'm also really looking forward to meeting all of my peers, because we're going to be working with one another throughout these four years. It's really important to establish relationships, help each other out, and support one another during this hard journey."