Li family forges a legacy at the University of Iowa physician assistant program
Date: Tuesday, September 20, 2022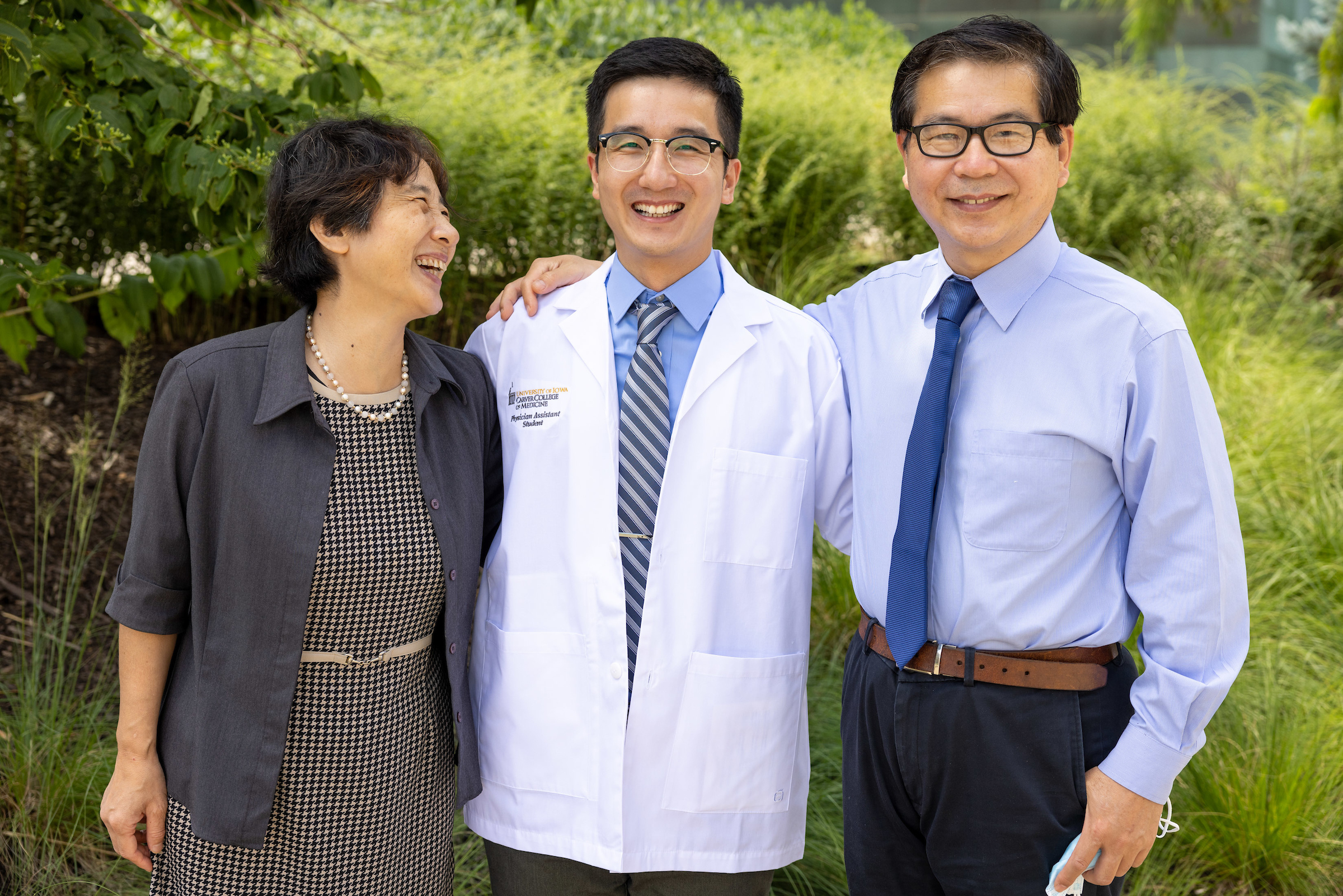 George Li did not always know he wanted to become a PA, but this career path became apparent as his interest in science grew along with his desire to serve his community. After graduating from Boston University in 2014 with a degree in linguistics, Li explored various career paths including education and programming. He valued the people-focused approach he developed while teaching and the problem-solving aspects of programming; he found that health care was a good intersection. 
Li decided to move back home to enroll in classes at the University of Iowa and quickly fell in love with his science courses. 
"I think I got a greater appreciation for education after being out of school for so long," he says.  
After a lot of research and discussion with family and friends, Li took a leap and decided to apply to the PA Program in the Carver College of Medicine.  
It runs in the family 
George's father, James Li (11-PA program) began his career as a cardiologist in China. After moving to Iowa, James looked at the ways he could practice in the U.S. and eventually came across the UI PA Program. 
Although George and James have both taken a unique path to become PAs, they both think it was a great option for them to demonstrate excellent patient care and serve their communities as providers. 
"My dad's side of the family comes from a long line of doctors in China, so from a very young age it was always something he wanted me to look into," George says.  
James feels proud and excited that his son has chosen this career path as he has many fond memories of his time at the Carver College of Medicine. As a doctor and PA, he has developed a distinctive patient-centered care approach that he hoped to pass on to his son. 
"My biggest advice is to take any complaint about a patient's health very seriously," James says. "We are dealing with life."  
Looking ahead 
George is looking forward to combining his love for science and his people skills in his career as a PA. George says the Carver College of Medicine's collaborative approach to medicine and its state-of-the-art research facilities are exciting aspects of the program, and he is eager to begin the anatomy labs and get back into the classroom. 
"Being in the classroom with MD students is a little intimidating, but I think it will really enhance our training as PAs in the future," George says.