Rahmouni selected for prestigious American Heart Association lecture
Date: Thursday, October 5, 2023
Kamal Rahmouni, PhD, a professor in the Department of Neuroscience and Pharmacology, was selected to deliver the Arthur C. Corcoran Memorial Lecture at the American Heart Association meeting on hypertension last month in Boston. The annual award and lecture, sponsored by the Council on Hypertension, honors a nationally recognized scientist for their contributions in the field of hypertension. 
"Kamal and his group have been making novel connections between metabolism, cardiovascular function, and new molecular players such as the machinery that controls the primary cilium of cells," says Robert Piper, PhD, associate dean for research in the UI Carver College of Medicine. "This award acknowledges that novel work and emphasizes the impact that diabetes and metabolism research has here at the University of Iowa."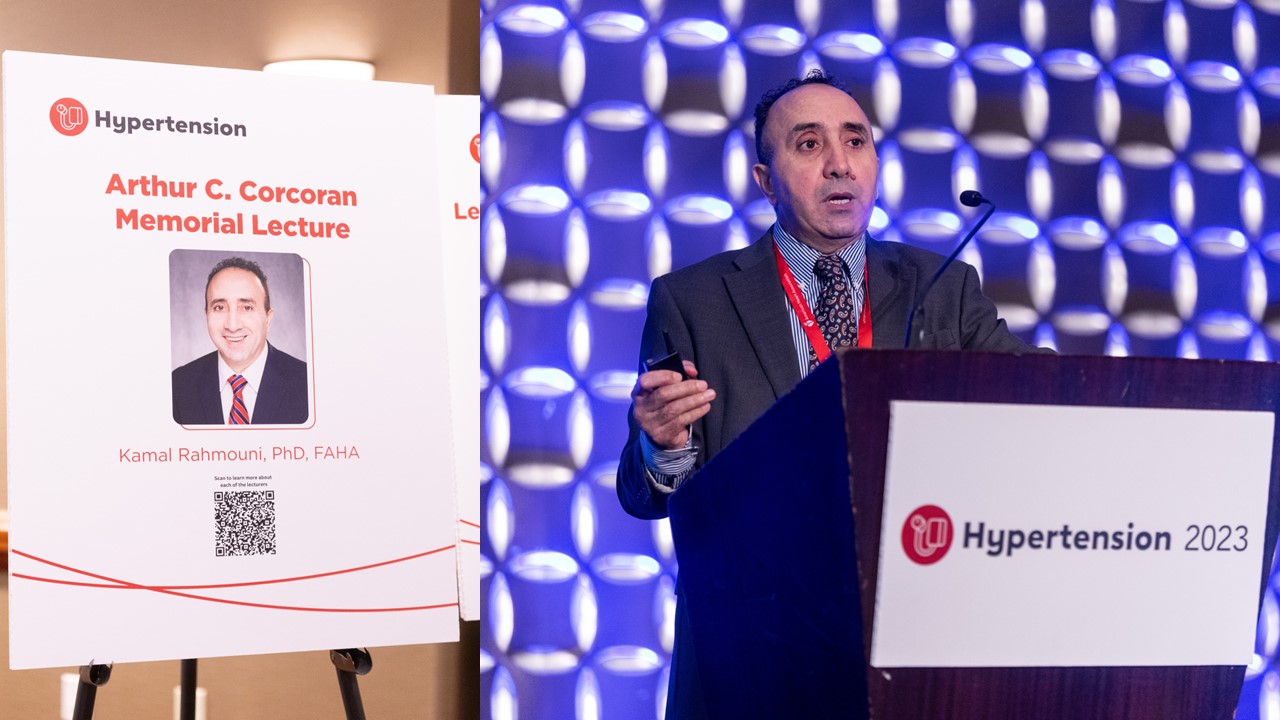 Rahmouni, who also serves as the E. Dale Abel Fraternal Order of Eagles Diabetes Research Center Chair, shared findings from his team's research on the biological processes linking hypertension and obesity, a risk factor for heart disease and stroke. His discussion of the neuronal processes that link metabolic and cardiovascular states of health and disease showed how alterations in these processes can lead to elevated blood pressure. 
"I am deeply appreciative of the AHA Council on Hypertension for honoring me with the Arthur C. Corcoran Memorial Lecture," Rahmouni says. "I'm really humbled and honored for this recognition."