Willour receives suicide prevention grant
Date: Monday, September 16, 2019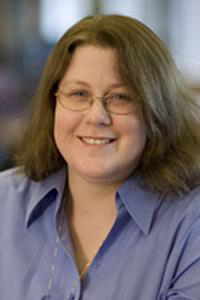 Virginia Willour, PhD, UI associate professor of psychiatry and a member of the Iowa Neuroscience Institute, has received a $1,488,788 grant from the American Foundation for Suicide Prevention (AFSP), to investigate the biological basis of suicidal behavior.
According to the Centers for Disease Control and Prevention (CDC), suicide is the tenth leading cause of death for all ages in the United States, and rates are rising across the country. Willour's grant is one of 26 awards totaling over $6.2 million made this year by the AFSP to fund research aimed at better understanding the causes of suicide and improving our ability to prevent it.
Willour's project, "An Integrated Approach to Understanding the Biology of Suicidal Behavior," has three main goals: to identify genes and biological pathways that influence suicidal behavior; to identify genetic profiles that can help predict if a person is at increased risk for suicide; and investigating if specific brain imaging differences are associated with genetic risk for suicidal behavior, which might point to brain regions that could be targeted for therapy or further study.
"Our goal is to provide patients and their doctors with as many resources as possible to help in the struggle against suicidal behavior," Willour says. "Genetic studies can provide important biological insights, which may lead to the identification of new therapeutic targets and other interventions as well as identify those individuals with elevated risk.  We want to add more – and better – tools to the suicide prevention toolbox."