Iowa Neuroscience Institute awards $2.4 million to Research Programs of Excellence
Date: Thursday, May 5, 2022
The Iowa Neuroscience Institute has awarded a total of $2.4 million to four research teams to carry out Research Programs of Excellence over the next three years. Funded by the Roy J. Carver Charitable Trust, the research ranges from fundamental biology to translational studies and is focused on schizophrenia, autism, dementia, and neuroplasticity.
The grants help research teams lay the necessary groundwork for obtaining major national funding, including grants from the National Institutes of Health. The program also aims to build and foster diverse teams of talented investigators whose collaborative work will accelerate the pace of discovery.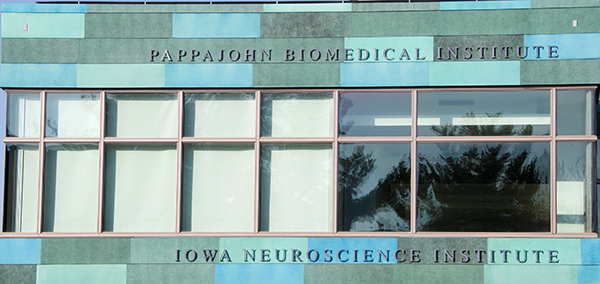 The following four projects were selected after a competitive application and review of 19 proposals.
Psychiatric and neurological disorders are devastating to individuals, their families, and society. Created with the transformative grant of $45 million from the Roy J. Carver Charitable Trust, the INI seeks revolutionary discoveries in fundamental neuroscience to translate an understanding of how the brain works into clinical treatments for disorders of the brain and nervous system.