Martinez honored by Latino Medical Student Association
Date: Thursday, March 10, 2022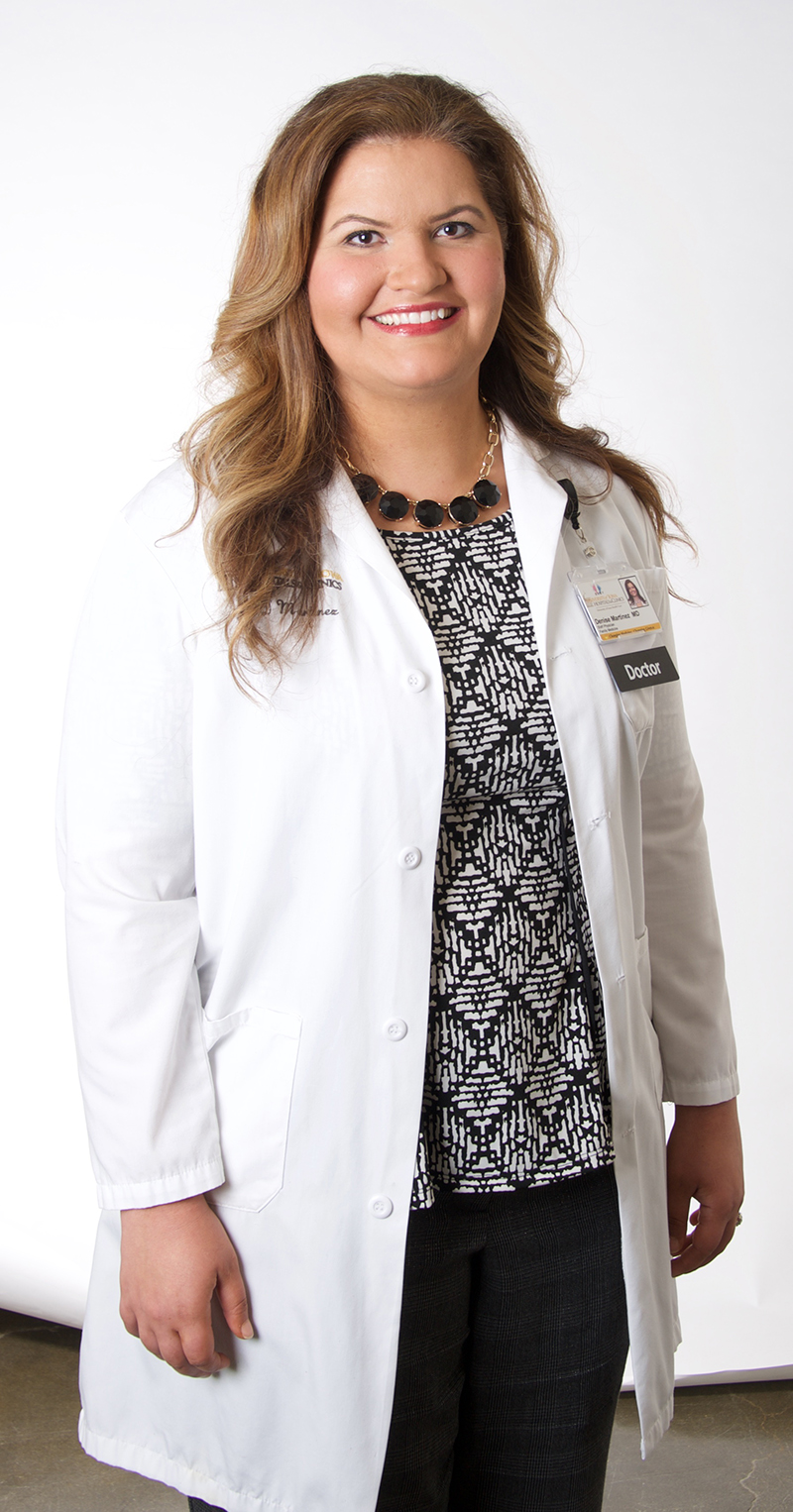 Denise Martinez, MD, interim associate vice president for health parity with University of Iowa Health Care, has been named the Dr. Phil DeChavez Mentor of the Year by the Latino Medical Student Association (LMSA).  
The award is given to a physician or medical school faculty member who demonstrates compassion, dedication, and selflessness; commitment to decreasing health disparities in the Latino community and increasing representation of Latinos in medicine; and passion for molding the next generation of medical leaders, according to LMSA.  
Martinez received the award at LMSA's national conference March 2 after Carver College of Medicine students Frida Teran-Garza, Catlina Mulanax, and Oscar Salas nominated her. As part of the nomination, the students wrote: 
"Dr. Martinez is one of the most dedicated faculty leaders that we have ever had the pleasure to work with. We have witnessed Dr. Martinez's mentorship, leadership, excellence in teaching, and dedication to advocate for students at different stages in their education." 
Martinez, clinical associate professor of family medicine, started the LMSA chapter at the Carver College of Medicine in 2013 to address the needs of the local Latinx community and provide a sense of community for trainees, faculty, and staff.  
The students also noted several other initiatives Martinez has spearheaded:  
The Summer Health Professions Education Program at Iowa, a pathway program for 80 underrepresented undergraduate students from across the country to expose and prepare them to enter health professional fields.  
The Minority Association of Pre-Medical Students at the UI and at Grinnell College. These chapters boast hundreds of members each year through which she mentored numerous undergraduate students, many of which have pursued a career in medicine and other health professions.  
The Diversity Shadow Program, which allows underrepresented students to shadow providers at UI Hospitals & Clinics, exposing students to additional mentors and providing the shadowing hours that students need to be competitive when applying to medical school. This program facilitates more than 300 shadowing opportunities each year among 12 clinical departments.  
"Dr. Martinez has positively impacted and inspired the lives of everyone she has mentored in more ways that can be described," the students wrote. "She is a passionate, committed, admirable and sincere human being who leads by example. We wholeheartedly support her for this prestigious award in the spirit of Dr. Phil DeChavez." 
LMSA also celebrated its 50-year anniversary at the national conference. The congratulatory video below was shown on behalf of Carver College of Medicine students and physicians: