Runde honored with 2017 Mobile Clinic Faculty of the Year Award
Date: Tuesday, January 2, 2018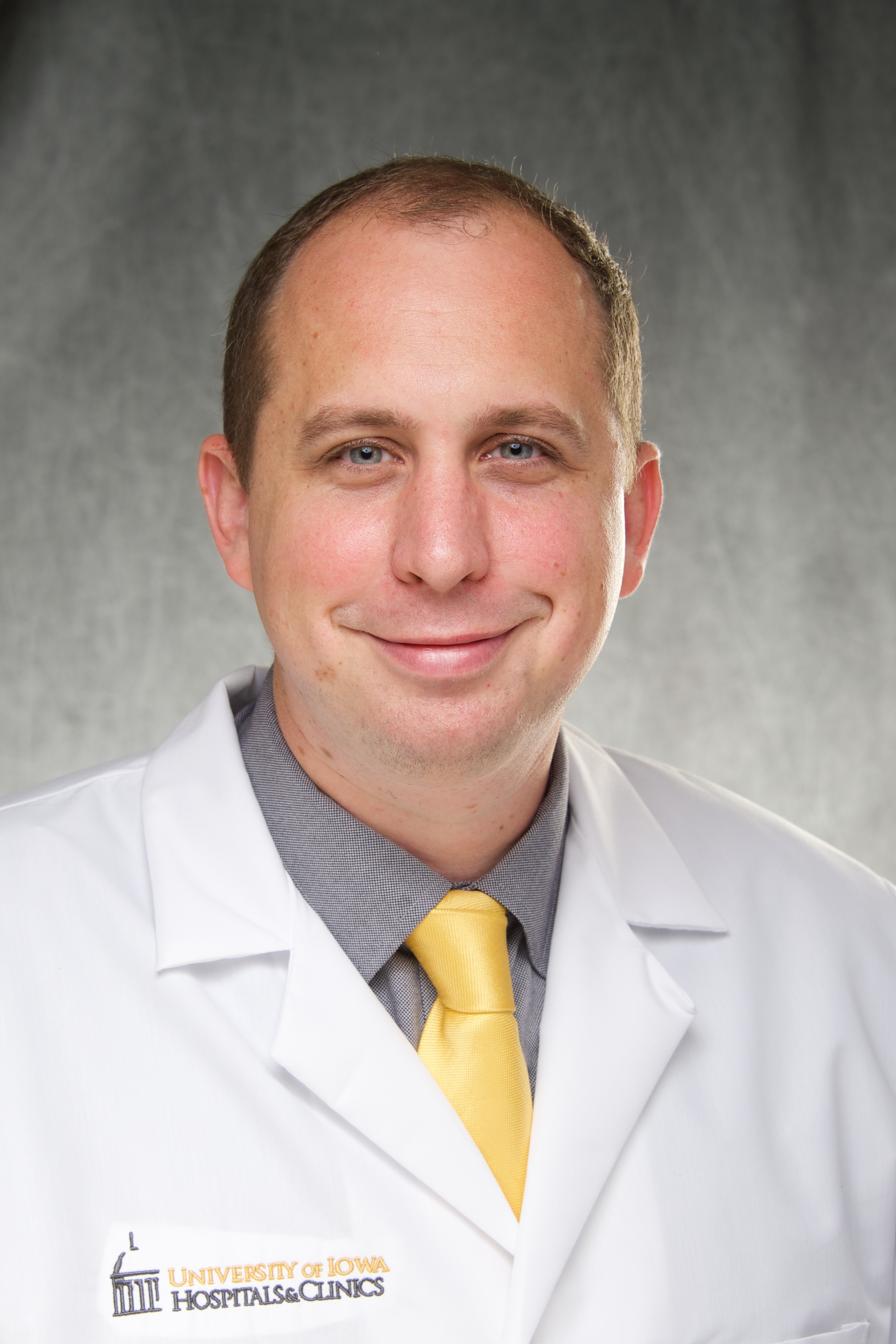 Daniel Runde, MD, clinical assistant professor of emergency medicine, was awarded the 2017 Mobile Clinic Faculty of the Year Award for his volunteer efforts with University of Iowa Mobile Clinic over the past academic year.
Runde volunteered at seven mobile clinics in 2017 and logged a total of 19.5 volunteer hours. Through both acting as a faculty adviser and providing quality health care services to underserved populations in and around Iowa City as a faculty volunteer, Runde's volunteer efforts helped the Mobile Clinic provide care to many of the 429 patients that sought out health care services at the 2017 mobile clinics.
Ericka Tank, mobile clinic operations executive chair, said of Runde, "His professionalism, kindness, and devotion to the patients that he sees demonstrate what a class-act physician and human that he is. This physician selflessly spent many of his weekends and week nights volunteering at mobile clinics. He even went out of his way at these clinics to educate medical and undergraduate student volunteers that got the opportunity to work with him, preparing them for the wards and future careers in patient care."
Please join us in congratulating and extending our most sincere gratitude to Runde and the others who volunteer for their compassion and dedication to providing quality health care through the University of Iowa Mobile Clinic to underserved communities.
And thank you to the following 20 health care providers who selflessly volunteered at 2017 mobile clinics:
Department of Emergency Medicine
Daniel Runde, MD (7 clinics)
Christopher Buresh, MD, MPH
Nick Mohr, MD
Nathaniel Shekem, PA-C
Emilie Fowlkes, MD
Department of Family Medicine
Denise Martinez, MD (6 clinics)
Britt Marcussen, MD
Emad Abou-Arab, MD
Matthew Lanternier, MD
Jill Endres, MD
Anne Pollock, ARNP
Beth Cramer, MD
J. Nicoll Capizzano, MD
Department of Internal Medicine
Kantima Phisitkul, MD (5 clinics)
Michael Voigt, MD
Bharat Kumar, MD
Peter Densen, MD
J. Andrew Bertolatus, MD
Department of Ophthalmology
Department of Neurology