Jeffrey Quinlan selected as chair of UI Department of Family Medicine
Date: Wednesday, February 5, 2020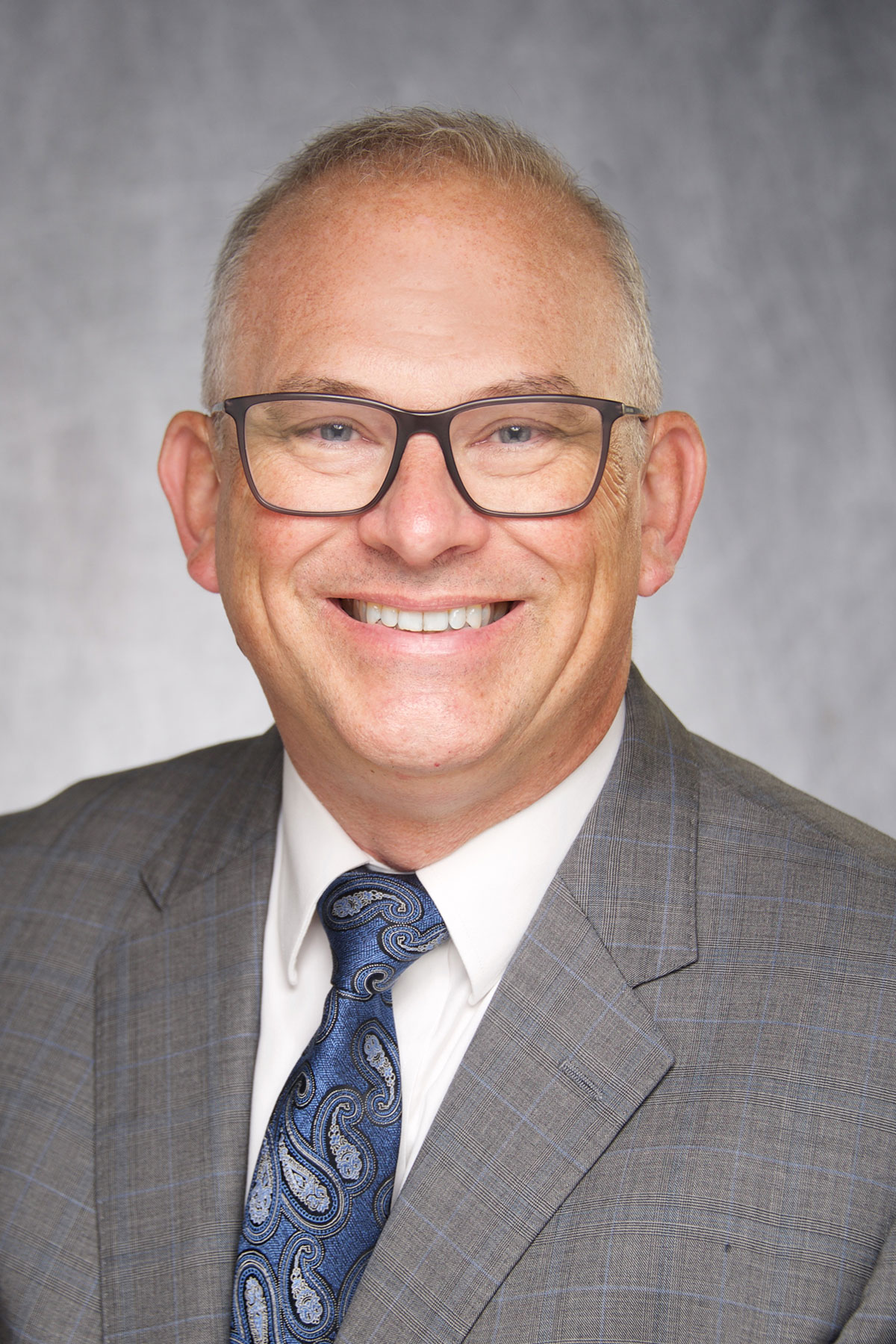 United States Navy Captain Jeffrey D. Quinlan, MD, FAAFP, has been named chair and departmental executive officer of the Department of Family Medicine in the University of Iowa Roy J. and Lucille A. Carver College of Medicine.
Quinlan will begin on Sept. 8, pending approval by the Board of Regents, State of Iowa, after completing a 28-year career in the U.S. Navy. He currently serves as professor and chair of the Department of Family Medicine in the F. Edward Hébert School of Medicine at the Uniformed Services University of the Health Sciences in Bethesda, Maryland.
"Dr. Quinlan has an established record of excellence in clinical care, teaching, and service," says Brooks Jackson, MD, MBA, UI vice president for medical affairs and the Tyrone D. Artz Dean of the Carver College of Medicine. "His experience, his expertise, and his ability to strengthen programs make him the ideal person to lead the department. I believe Dr. Quinlan will be a great addition to our organization and our leadership team."
A board-certified family physician, Quinlan has spent his entire medical career in the U.S. Navy, beginning with residency training in California and an initial tour at the U.S. Naval Hospital in Sigonella, Italy. He served as a staff family physician and held a number of leadership roles at the U.S. Naval Hospital in Jacksonville, Florida, including five years as director of the hospital's family medicine residency program. Quinlan joined the Uniformed Services University of the Health Sciences in 2010 and was named chair of the family medicine department in 2016.
"I am very proud to be joining University of Iowa Health Care, which was one of the early adopters of the specialty of family medicine," said Quinlan. "Their reputation as a leader continues, and I'm excited to join them in addressing state and national needs in maternal health, rural health, and the undersupply of primary care providers."
Quinlan's clinical, teaching, and research interests focus on women's health and maternity care. He is internationally recognized for his work with the American Academy of Family Physician (AAFP) Advanced Life Support in Obstetrics program, which is an evidence-based, interprofessional and multidisciplinary training program that gives primary care providers the skills to effectively manage obstetric emergencies, ensure patient safety, and positively impact maternal outcomes.
He is a diplomat of the American Board of Family Medicine, a fellow of the AAFP, and a member of the Uniformed Services Academy of Family Physicians, American College of Obstetrics and Gynecology, and the Society of Teachers of Family Medicine.
Quinlan received a medical degree from the University of Pittsburgh School of Medicine in 1992. He completed residency training in family medicine at the U.S. Naval Hospital in Charleston, South Carolina, and at the U.S. Naval Hospital at Camp Pendleton in California.
Jackson expressed thanks to Dan Fick, MD, who has served as interim chair of the department, and commended the search committee—led by Douglas Van Daele, MD, FACS, and Cynthia Wong, MD—for its work in conducting a national search for the position.
"I'm grateful for the committee's efforts in identifying an outstanding group of candidates," Jackson says. "Ultimately, Dr. Quinlan emerged as the best person to lead the Department of Family Medicine, and I am confident he will do an outstanding job. We look forward to working with him."