Jessica Roberts De Haan: Conquering medical school in 'the throes of motherhood'
Date: Thursday, May 4, 2023
Hometown: Navarre, Florida 
Undergraduate degree: B.S. in Microbiology and molecular biology with music minor, University of Central Florida 
Physician assistant school: University of South Alabama 
Matched: Obstetrics and Gynecology, University of Florida–Pensacola 
---
Jessica Roberts De Haan grew up in a military community near Pensacola, Florida. No one in her family had ever been a physician, and she never considered it until it came up as a top match on a skill inventory test she took in college. 
"I don't have a grand story about always knowing medicine was 'my thing.' But I loved helping people, and I loved the STEM fields," De Haan says. "Being a doctor felt unattainable to me because I didn't know anybody on that path." 
With the guidance of a friend who was a hospital social worker, she shadowed a physician assistant (PA) at a nearby hospital during her senior year of college. She admired the work, and a more modest student loan burden appealed to her practicality. She took a leap of faith and applied to PA school the same month. A week after graduation, she started her training at the University of South Alabama. 
"It was a last-minute decision my senior year of college," she says. "I never anticipated where that decision would take me."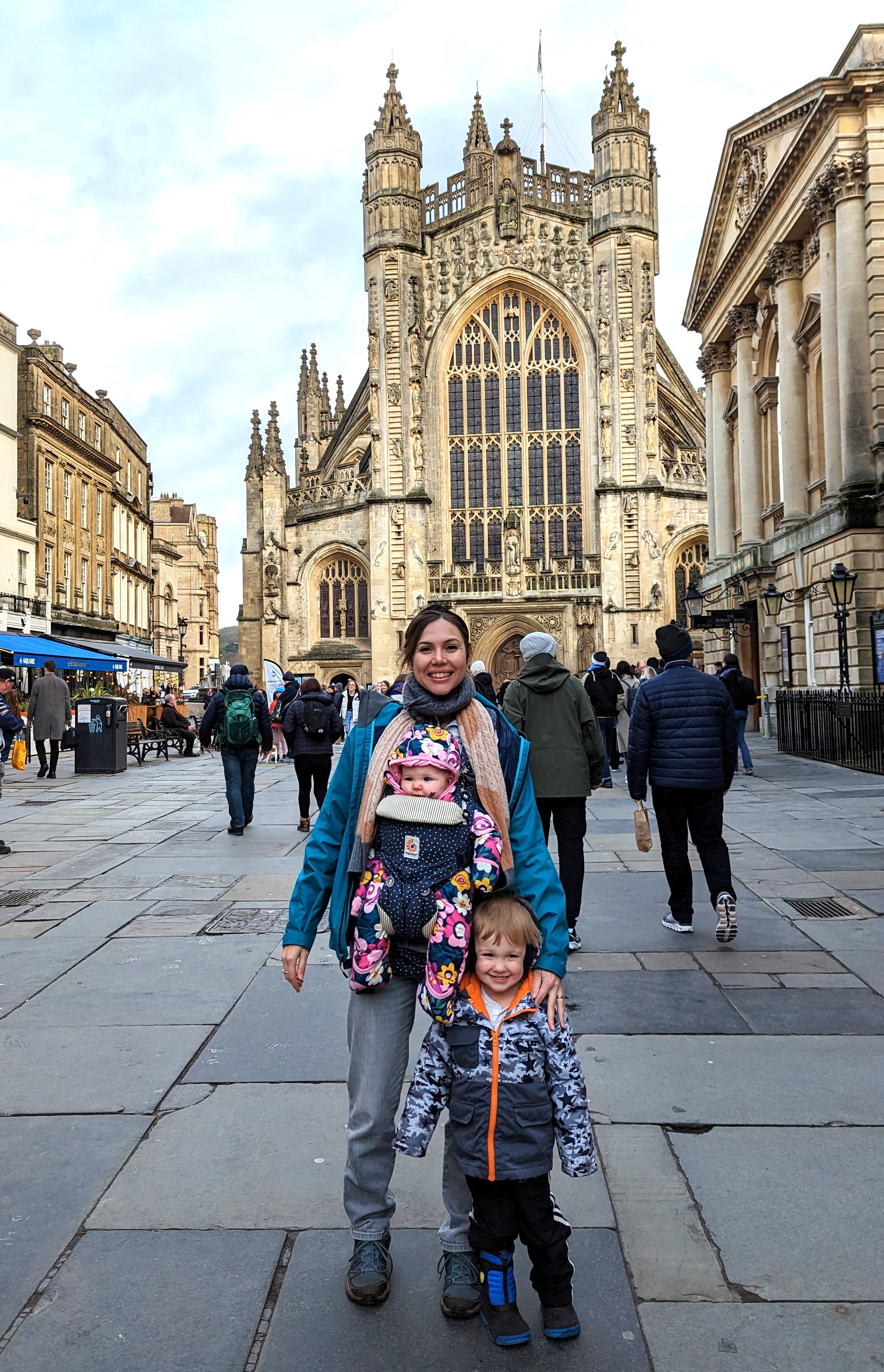 PA or MD?
De Haan's first job as a PA was at a small family practice clinic in the high desert of California. She loved being a PA and building relationships with her patients. Eventually, she began to moonlight at rural emergency departments. She even served as president of the nonprofit organization Physician Assistants for Global Health. But after a while, she began to think about the next step in her career. 
"I started to realize that there was a lot more that I wanted to do," she says. "I wanted more complex cases. I wanted to be able to manage things surgically. When I first looked at medicine in college, it was just something that seemed like a great fit for me, but it started to become a calling." 
De Haan and her husband, Andrew, an aerospace engineer, began to take inventory of the goals they had for their future. Motivated by their Christian faith, they knew they wanted to engage in missionary work for global health. How that would work, though, was still up for debate. 
"When you go on medical mission trips, you do work that you feel good about. But what are you doing to make that place better 30 years from now?" De Haan recalls thinking. "My husband was really challenging me on that. What are we doing so that the medical infrastructure in these places is not permanently dependent on Western physicians?" 
They arrived at an answer: They wanted to train physicians and help establish a medical training program that would continue after they were gone. But if they were going to do so, she would need to go back to school.  
"I realized that if I was going to effectively train physicians, then I had to be a physician," she said.  
She was several years into a career she enjoyed, and she had joined the California National Guard, carrying on her family's military legacy. She and Andrew also wanted to start their family and begin their journey as medical missionaries. Now that she knew she wanted to go to medical school, how would they make it all work? 
'Where there's a will, there's a way'
The De Haans made a plan. With the encouragement of a pair of friends who had been through it before, they decided not to wait until after her medical training to grow their family. She was accepted into medical school at the University of Iowa Carver College of Medicine in December 2018; a few months later, the De Haans found out they were expecting their first child. 
Though the college had accommodated pregnant students before, there had never been a student who began their first year while pregnant. This presented a few new challenges—including how she would safely complete her anatomy lab, during which she could be exposed to formaldehyde fumes that were unsafe for her baby. 
"So, I Googled, 'What do pathologists do when they get pregnant?'" she says. "I wore a respirator and a device on my shirt to make sure I wasn't getting too much formaldehyde exposure. Where there's a will, there's a way." 
Between semesters, she gave birth to her son. She worked with the curriculum coordinators to consolidate her schedule so she could recuperate in her postpartum period without having to put her medical training on hold. 
Halfway through medical school, during her core clinical rotations, De Haan became pregnant with a second child. A few months later, she lost the baby boy. The experience was not only emotionally devastating to the young family—it also nearly cost De Haan her life. 
"It was in a very life-threatening way that the doctors hadn't initially anticipated. I looked too good to be septic until I was suddenly in critical condition," she says. 
She tried to forge on with her studies, but she noticed that her ability to engage and empathize with patients was lagging. She needed to take time to grieve. At the urging of Amal Shibli-Rahhal, MD, MS, MME, the college's associate dean for student affairs and curriculum, she chose to take some time off from medical school to be with her family. 
"I reached out, and she was very compassionate," De Haan says. "So we went, as a family, to the Black Hills in South Dakota, and I took some time to finally just cry." 
She hopes that sharing the difficulty of her loss will bring comfort to others who, like her, are working toward their career aspirations while "in the throes of motherhood." 
"It's a very personal subject, but one that is important if we really value the voices of female physicians," she says. "I learned that you have to make space for yourself and your family. I think that's a good lesson for everybody in medicine." 
The De Haans joyfully welcomed a daughter into their family in August 2022. 
Global health is the family business

 
De Haan continued to drill with the National Guard throughout medical school. She was recently promoted to the rank of major but plans to resign her commission for now to focus on residency training. 
She looks forward to having her own patients again as an OB/GYN resident physician in Pensacola, just down the road from where she grew up. 
"I really miss that relationship with the patient I used to cultivate as a PA," she says. "What I love about obstetrics and gynecology is that you're with people on the highest of highs and in the lowest of lows." 
De Haan is graduating on the Global Health Distinction Track, and she and Andrew are already planning for the medical missionary work they will do after her residency training is complete. 
"We're not exactly sure where, because so much can change politically in a year," she says. "But we know that we want to help establish an OB/GYN residency training program wherever we eventually end up." 
During her final year of medical school, she studied abroad at the University of Oxford to perform a clinical rotation in reproductive health and pursue a research question with the U.K.'s National Health Service (NHS). Her research focused on the integration of community midwifery care in the NHS and how it compares to the U.S. model.  
"My research is on how those differences affect obstetric care and management of home births," she explains. 
The research is also helping her build a background of understanding that she'll need to provide care for underserved communities, both domestic and abroad. 
"Someday when I work internationally, I'll work with doctors and health workers from all over the world," she says. "If I want to work in a low-resource area, I'll need to have a lot of respect for midwives and community birth workers. I don't want to disenfranchise them, as a white obstetrician. I want to empower them."